Talks around Midnight
November 2, 2012
"Dialogue in the Dark" Moscow presents:
"Talks around Midnight" – an encounter of voice (Misha Steinhauer, Germany), saxophone (Alexey Kruglov, Moscow) and piano (Roman Stolyar, Novosibirsk) in complete darkness. Performing songs about love and longing in a unique and jazzy way – touching and emotional.
Music? "It is my life: give me a microphone, and I'm where I belong," says Michaela "Misha" Steinhauer.

Misha Steinhauer – The microphone may be in New York, where this witty and energetic jazz singer, composer, and arranger recently recorded her 6th CD as a leader, in Moscow, where she currently lives; or in her native country of Germany, where she started singing long before she could even walk!
Today, "Misha" focuses on using her versatile voice to transgress musical limitations. By writing her own original composition as well as rearranging well-known jazz standards, pop songs or even church hymns inspired by her Protestant background – she re-harmonizes them to create her own unique jazz sound.
"Michaela Steinhauer, who's supple voice is a breath of fresh air is not only a singer to look out for, but an arranger with a vision that brings sensibilities of her native Germany and fuses them with jazz in a tasteful seamless fashion that truly exemplifies the universality of this American art form." JD Walter.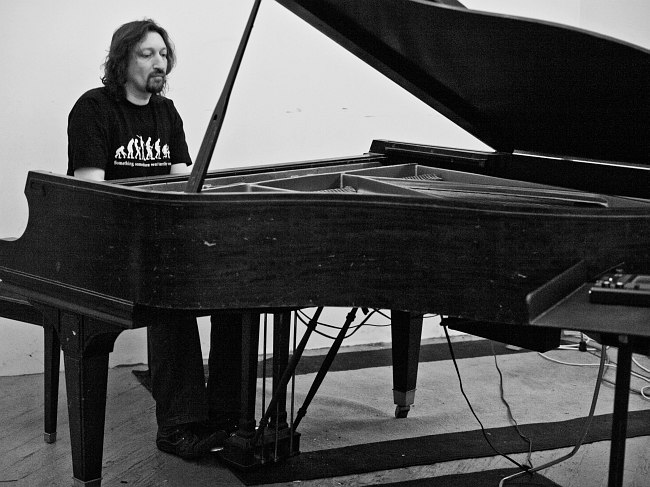 Roman Stolyar – Educated both as jazz pianist and contemporary composer, Siberian improviser Roman Stolyar melts various styles and genres in his playing – from ancient polyphony to modern counterpoints and clusters. One of key figures in Russian improvised music, he has collaborated with many outstanding musicians, including Dominic Duval, William Parker, Vinny Golya, Susan Allen, Peni Candra Rini, Martin Kuchen, Carl Bergstroem-Nielsen, and many others. His improvisational workshops have garnered him an international reputation, and have led to many invitations to create and implement workshops for organizations and universities around the world, including the University of Michigan, Mannes College, and the California Institute of the Arts. He is an author on the first Russian book on teaching free improvisation – "Modern Improvisation: A Practical Course for Piano".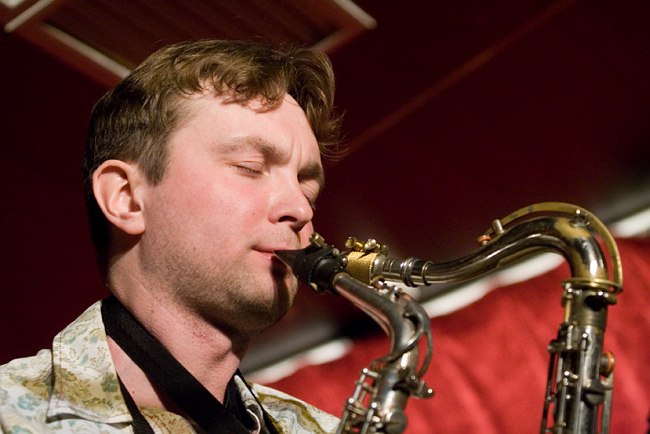 Alexey Kruglov – one of Moscow's leading improvisational musicians, saxophonist, producer, poet and founder of the ensemble "Krugly Band". He is working in music and avant-garde poetry, performing together with well-known European musicians like – Joachim Kühn, Fritz Hauser, Jaak Ssyaarom as well as the legends of the Soviet avant-garde – Vyacheslav Ganelin, Vladimir Tarasov and academic musicians – Alexei Lyubimov, Tatiana Lansky. Alexey performs with people of different backgrounds – poets, artists, actors and directors, among them such as Dmitry Krymov, Lev Rubinstein, Grisha Bruskin, Emmanuel Vitorganom, Valentina Talyzina, Andrei Voznesensky, Vladimir Vasiliev, Boris Milgram, Alexander Mitta, Chekasin Vladimir, Vladimir Zivoy and others. Alexey also played with American jazzmen like – Christian McBride, Jimmy Hitt and Gary Bartz and many more.